finaly took the plunge and made a double side one, after a handfull of much smaller single sided "adapter boards".
I used the "magazine paper" to apply the resist, and the "sponge" method of eching.
The "hard bit" is actualy to made the vias. I used kynar wire but it's quite fiddly to "fill" them. I have a via under the 644 and that one I had to file down so the pins of the mega still touch the pcb :/
Anyone has a tip to "plate" holes ?
It's populated to about 80%. Still need to add the crystal, a tantalum, and replace the zero resistor with a ferrite bead.
And it all works! I can program the 644 from USB via the bitbang mode of the ftdi chip!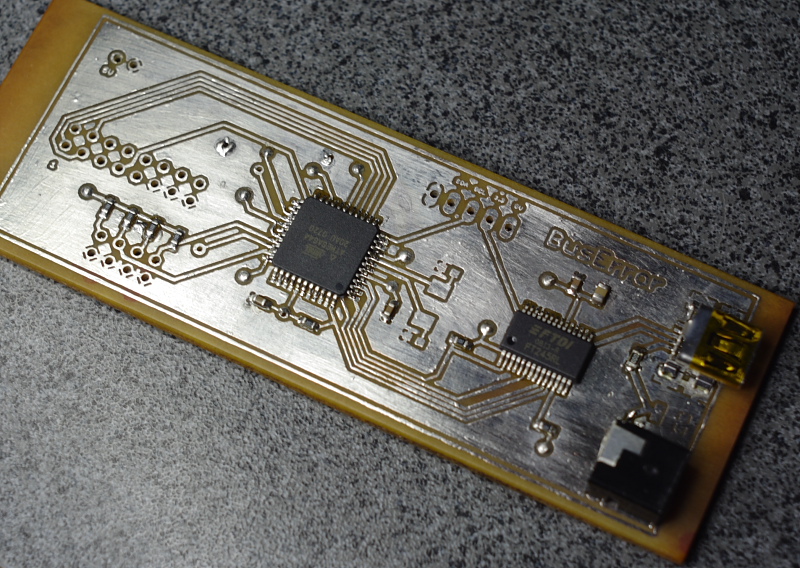 Just eched pcb: