Hi all,
I'm trying to connect through JTAG for the first time with a new Atmega644p.
When I load a simple blinking led program into the MCU it seems nothing happens. Then when I start the debugger I get the following message:
I have no idea what happens.
It's the first time I'm testing this layout, So I connected a 16Mhz clock to the MCU.
When I go through the setting of the MCU, I setted these: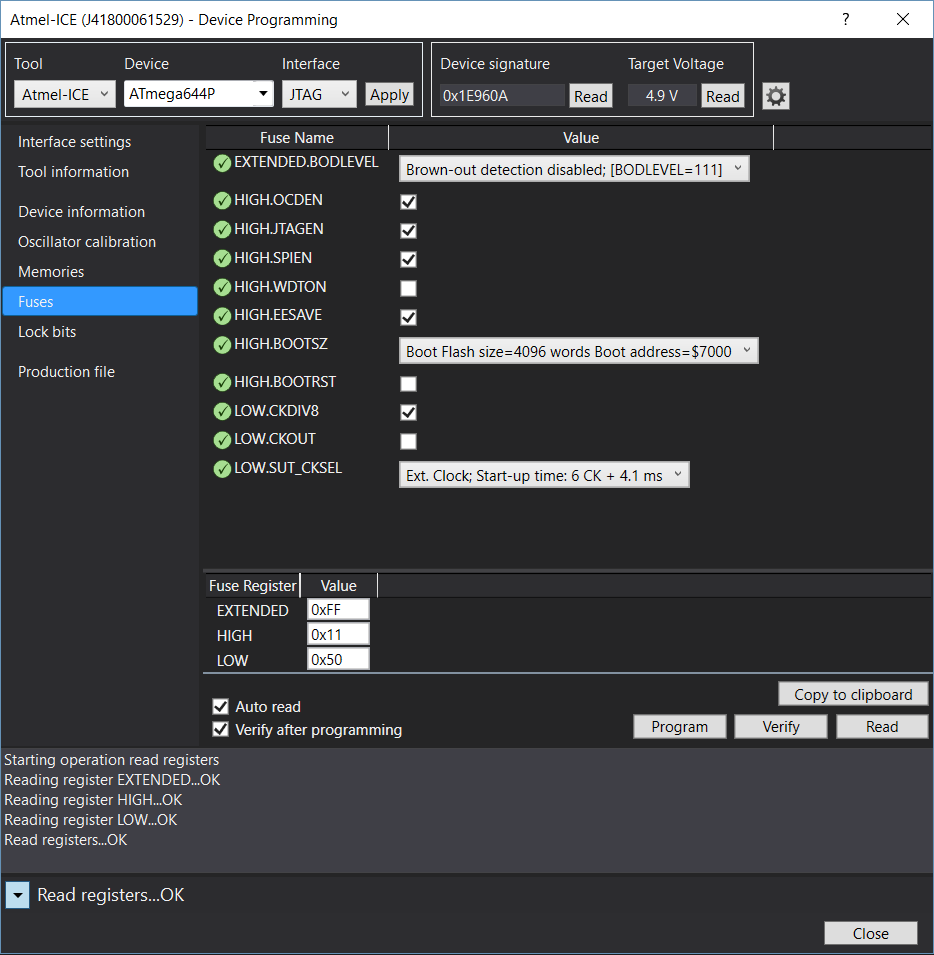 Anybody an idea what goes wrong?
Kind regards,
Toon Mertens