Hello,
in my design I have two stepper motors connected to one of the AtMega32's ports, each motor driver connected to four port leads. Now I need to PWM modulate the port in order to sink the current consumption of the motor at low speeds, so I need an IC like this: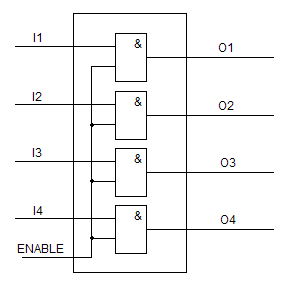 I know I can get 74HC08 with four AND gates and connect one of the inputs of each gate, but I want to avoid as much wiring as possible and in future I'm going to need this circuit several times.
Does anybody know which IC has the described functionality? It can also be an 8-channel IC, or two 4-channel ones in a single package.