Hello. I was using an atmega328p-pu as normal for years, using this configuration, with an ftdi basic (i made my own arduino board):
Today, i tried and managed to program the atmega328p-pu using atmel ice, on DebugWire mode (using pins Miso,Mosi,SCK,RST), on a new 'naked' board i made, because it would not let me program it on the configuration above. The new board: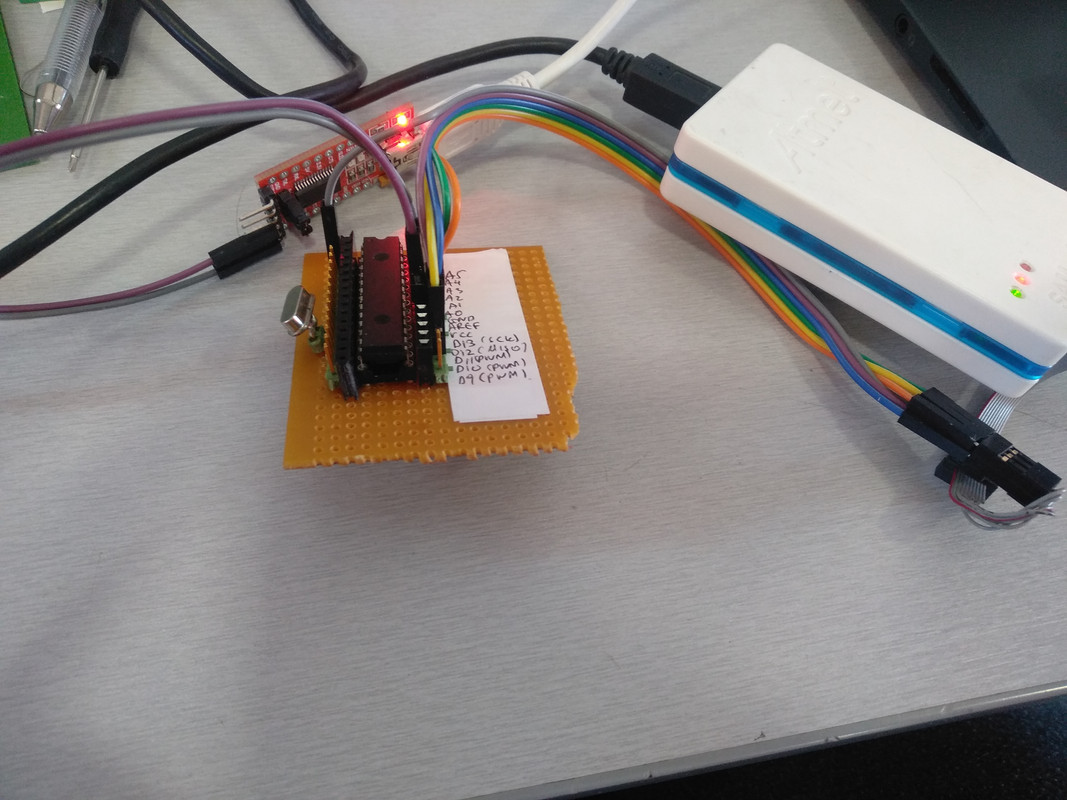 free image hosting site
I programmed the chip correctly, but now i cannot use in on my old configuration. When i connect the mcu on my old configuration, the Tx/Rx does not reset every time i open the serial monitor (using arduino ide, or teraTerm) and i cannot reset the mcu by connecting the RST to the GND.
It is that the bootloader got deleted when i programed the board with the Atmel ICE?
I want to burn the bootloader again, but when i go to tools>Device programming, and try to read the device signature, i get the classic error: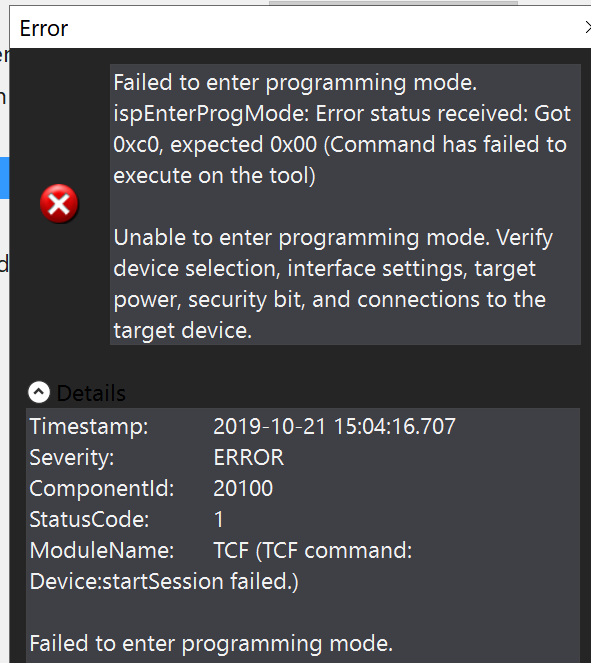 web img
Which, the only way i know i can solve, is using a jtag connection, to the stk600 , and follow this tutorial: https://www.youtube.com/watch?v=UuHpA8OjblE . So i will need to remove the smd-type atmega from the stk600, rewire all the connections from the stk600 to my atmega328p-pu and follow the tutorial?
I do not have a AVRISP mkll. And i do not have a second atmega with bootloader on it to burn a bootloader on the chip for now, guess i will have to order some of those. Is there any way i can burn the bootloader using ATmel Ice only? I have not seen any tutorial to help me program the atmega with the Atmel ice only.
THanks.